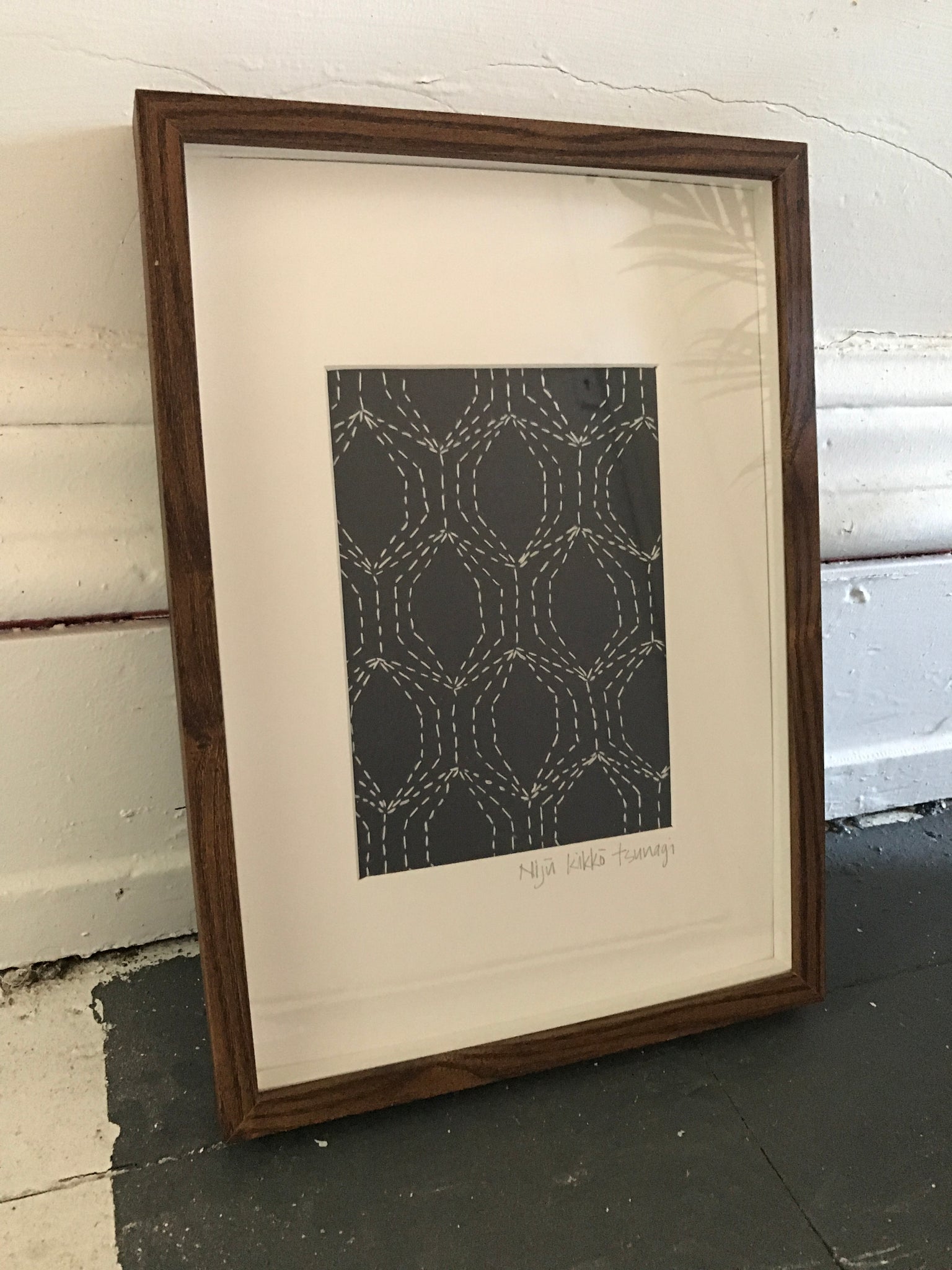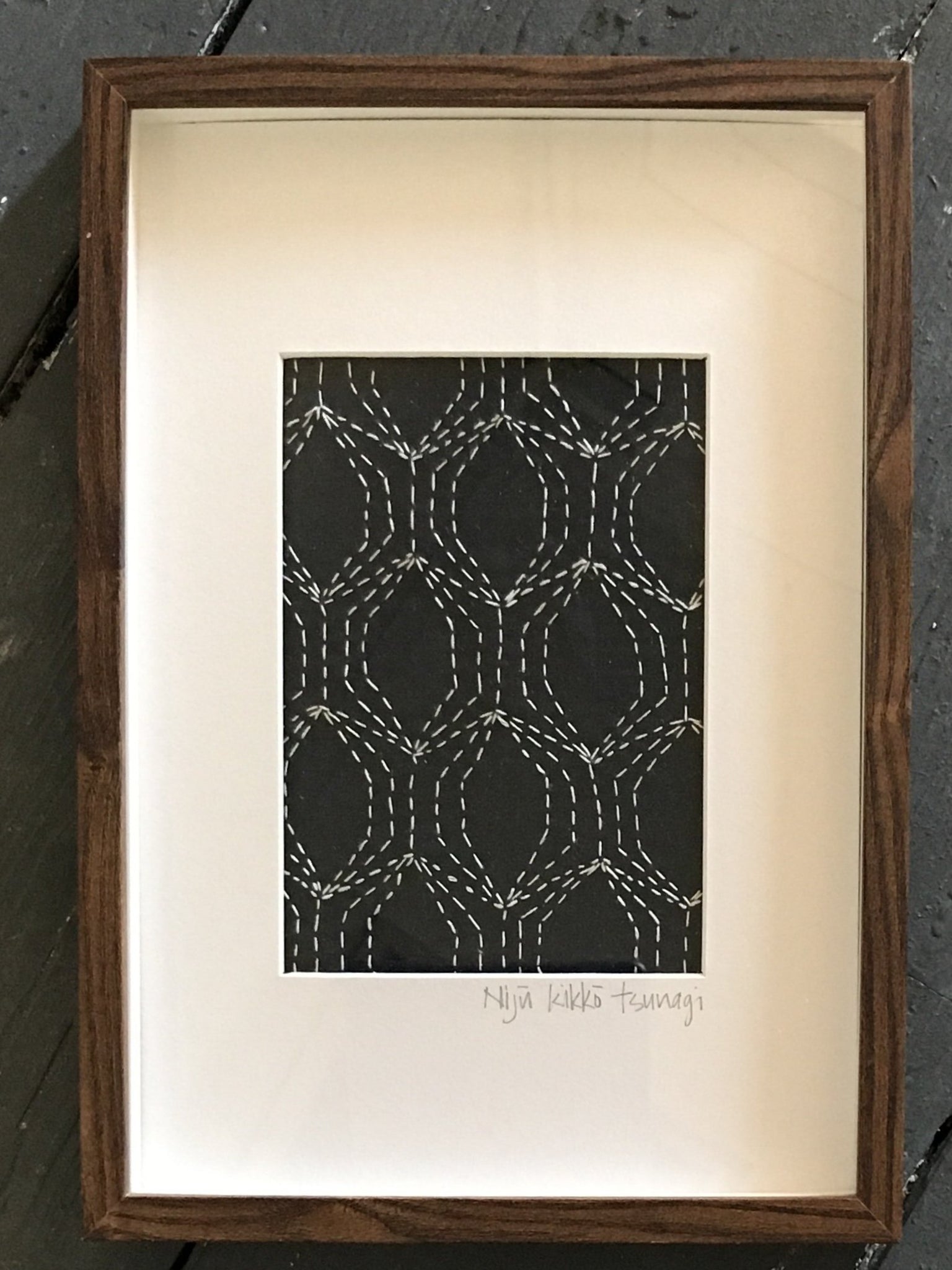 Tortoiseshell
This piece is based on the Japanese sashiko tradition of stitching.  'Nijū kikkō tsunagi' or 'double linked tortoiseshell' is based on the hexagonal stitching pattern. This is an abstract reference to the tortoise, a symbol of long life and happiness.
White cotton thread hand-stitched on dark blue Irish linen.
Frame: 230mm x 320mm x 30mm

Finish: Timber frame finish.