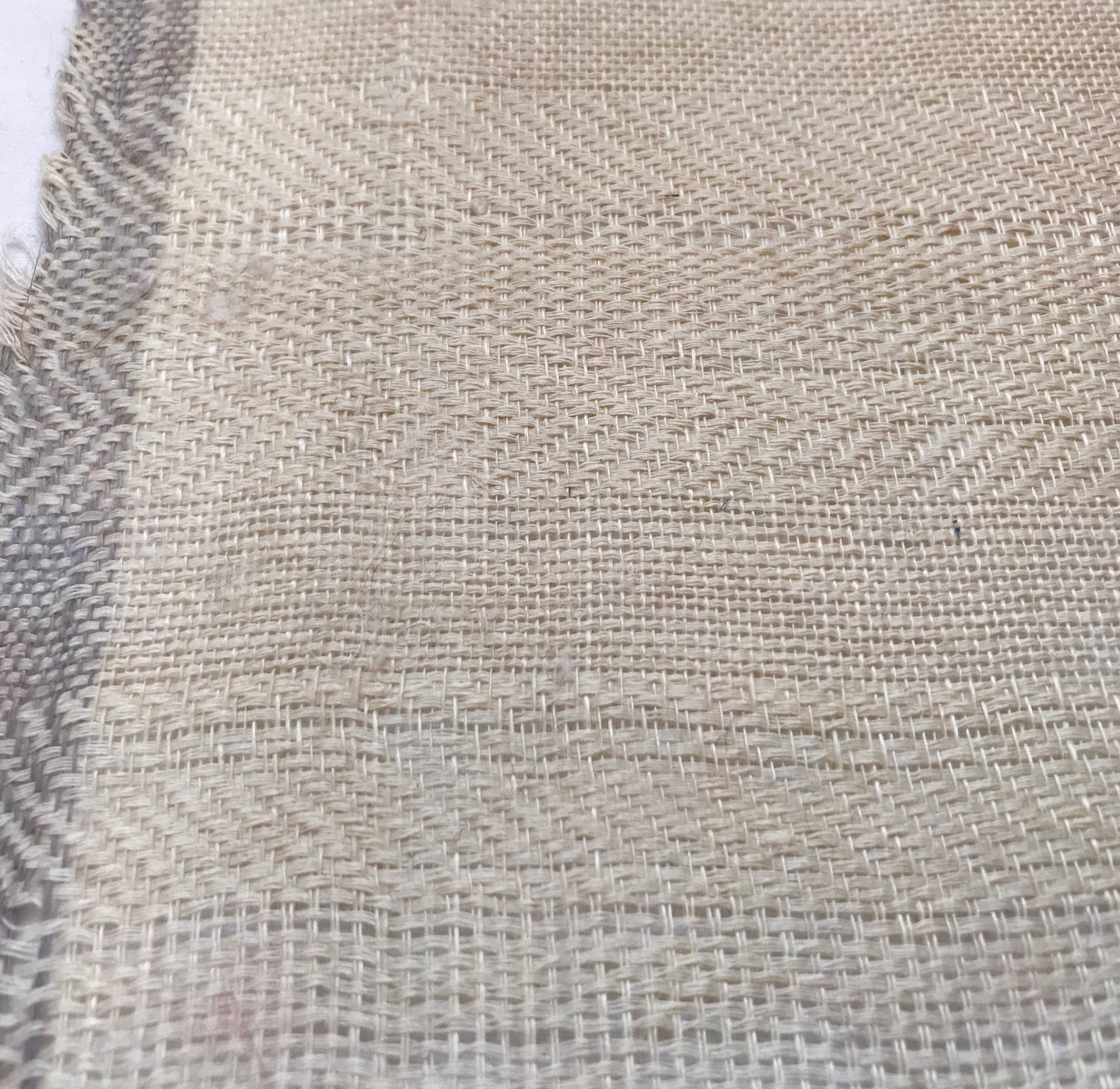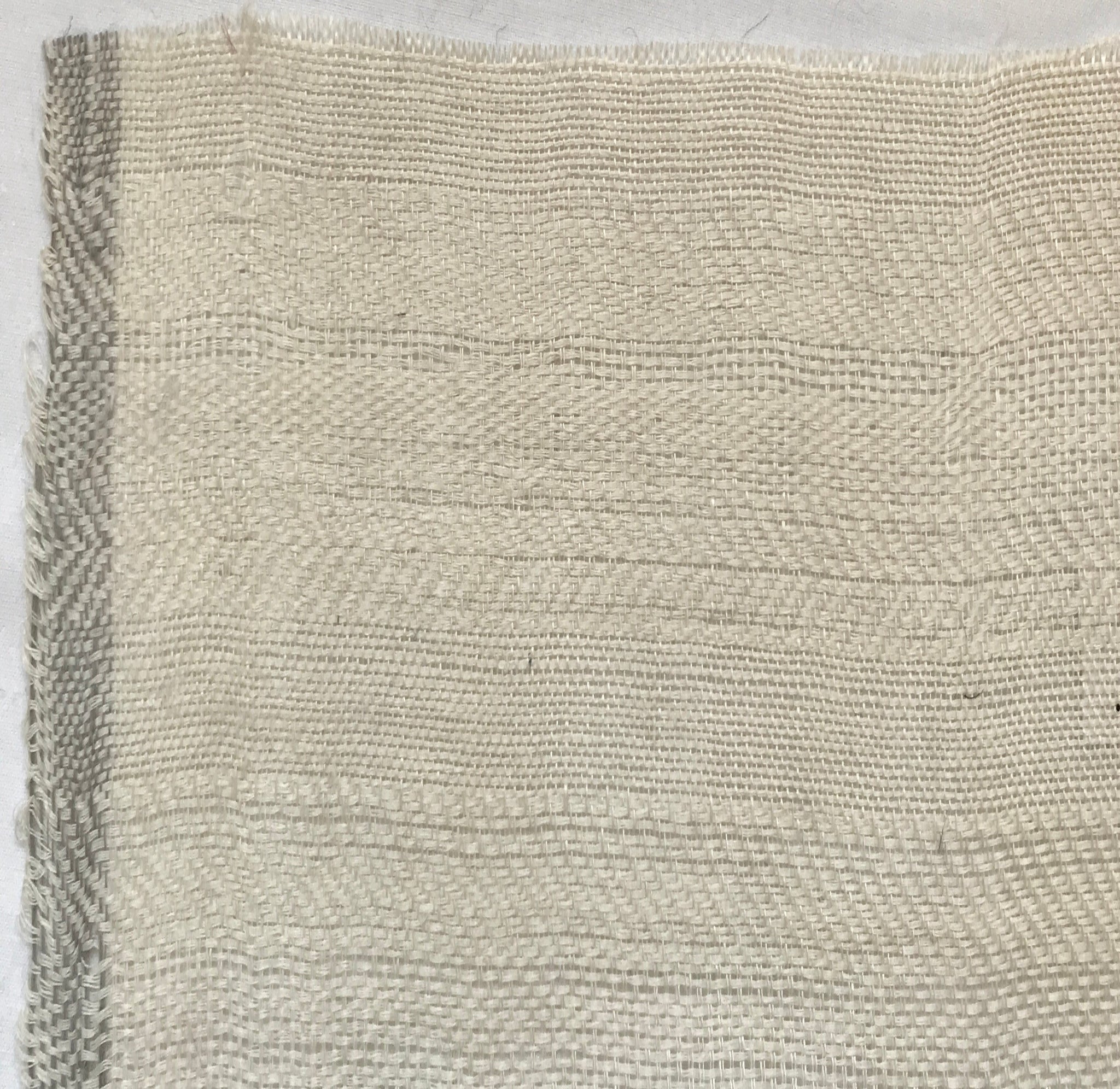 End of Line Handwoven Cream Herringbone
Technically astounding, this precious cream cloth incorporates a variety of weaving patterns, including herringbone. It is made from yarn of pure Irish flax traceable to the Garvagh area of N. Ireland and is a complete one-off so once it's gone, it's gone.

Colour: Cream yarn with grey/cream selvedge edge. 2 strands warp x 4 strands weft yarn weave.
Fabric: 100% Irish yarn, handwoven in N.Ireland by weaver Marion Baur.
Weight: Lighter weight. 
Width: 153cm (inc. selvedge)
Finish: Normal finish
Note: Sold by the metre. If you require one metre, then select '1' in the quantity box, and so on.
Slight variations & natural slubs may occur due to the characteristics of the natural yarn used to make this cloth.