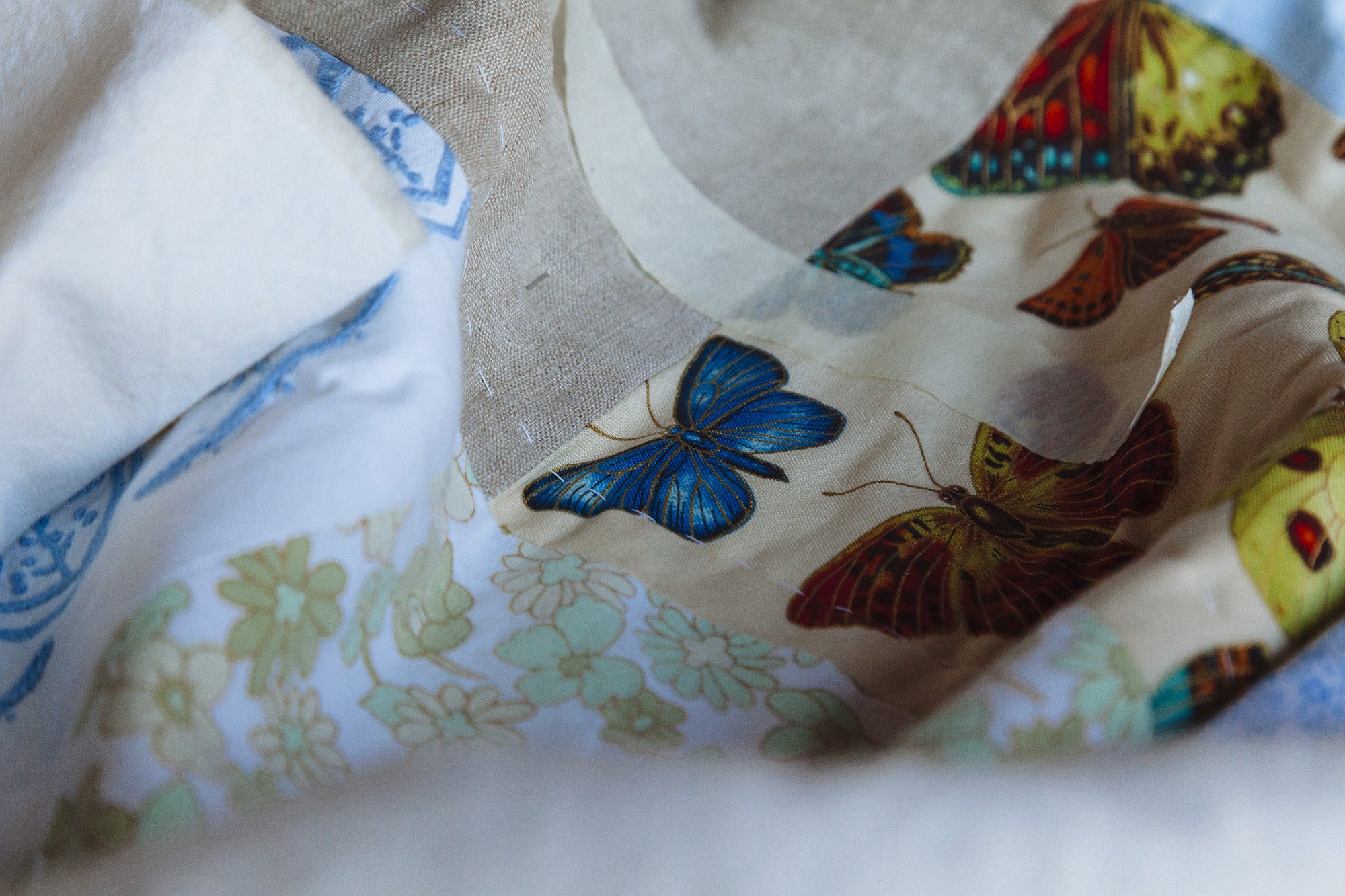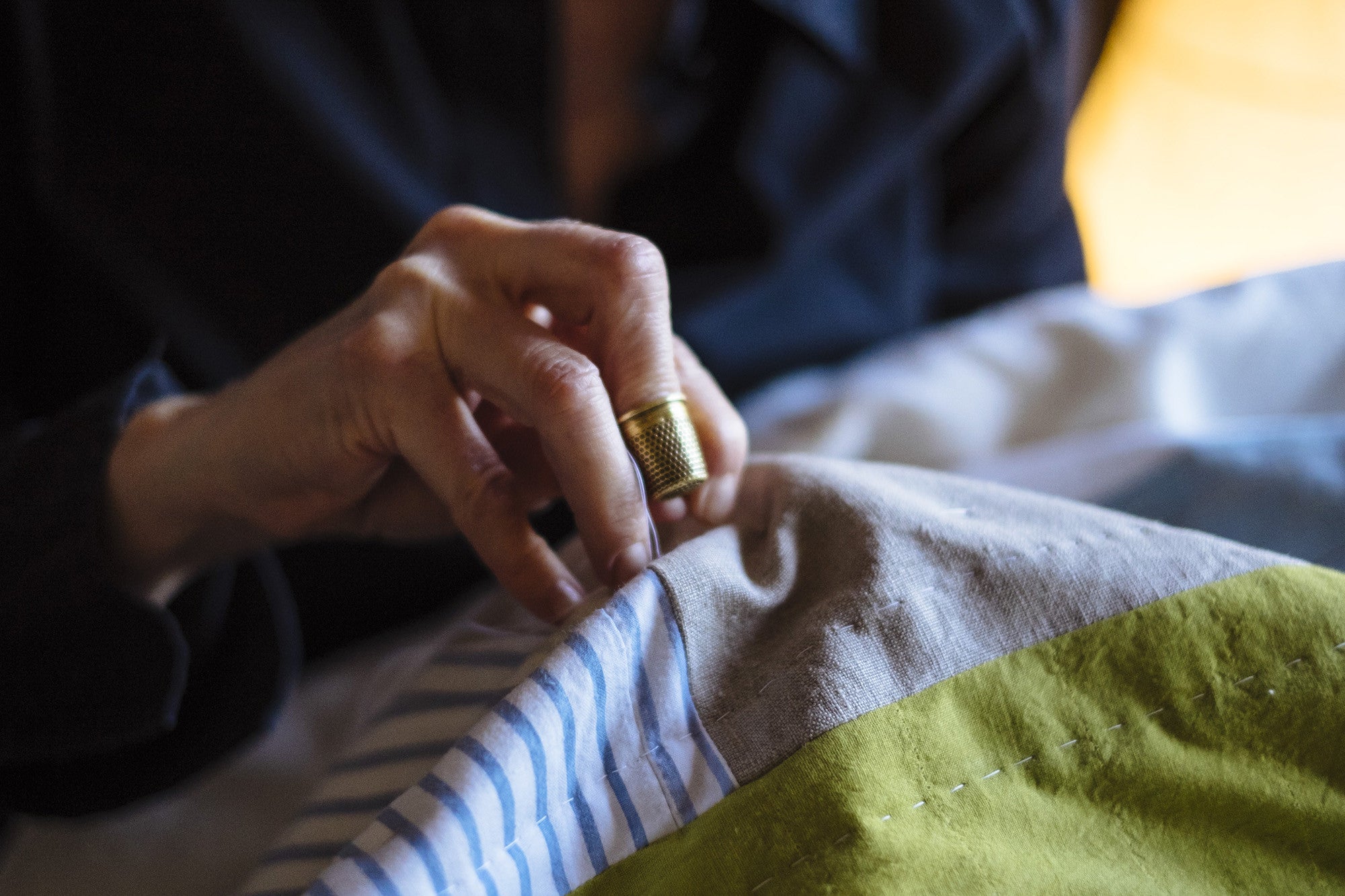 Brittany Quilt
A very personal quilt which traces the life of a young family.
Using a mixture of baby clothes from several generations and linens from the French family home, it is designed to be well-used and loved. Entirely hand quilted using cotton quilting thread, with natural cotton inner wadding and cotton double-binding to ensure its longevity.
Dimensions 1.8 x 2.2m
Similar made to commission in varying sizes.
Staged payment options available, just contact me for details.